Solar Screen and shade material
Solar screen or sun shade screen material is a special kind of fiberglass screening that provides shade as well as keeping insects at bay. It is weaved in such a way that it is more opaque.
Sunscreens have always been used in the hotter US States to provide shade from the sun. In the past the sunshades were made from aluminum. The new fiberglas Solar cloth gives us more options for using shade material.
Even if you dont live in a desert climate like Nevada, Solar sunshade material can make your screen porch a cooler place to sit. It will also keep the harmful UV radiation off you and your furniture to a greater degree than regular screening.
Solar window screens can do 3 jobs at once. New UV blocking screen cloth will keep protect you and your furniture by keeping UV radiation at bay. Sun cloth will also keep you cool by providing shade and of course, it keeps the bugs out just like screens should.
The weave in sun block screening stops harmful UV radiation from the sun. The first benefit of this is your furniture fabrics are protected from fading from years of exposure to strong sunlight.
The second benefit, and perhaps the most important one, is that it blocks the effects of UV radiation on you and your family.
Because sun block screening has a dense weave pattern, it is also good for providing shade. Sin screening can be used to cover the roof of a pergola, to provide additional shade.
It can also be used in a porch to provide shade without the need for additional blinds.
Sun blocking window screens provide provide the same protection against bugs as regular screens do. In addition, they are stronger, so are suited to people who have small pets.
sun screening is not as strong as petscreen but does do better than regular fiberglas or aluminum screening
It does cost more than regular screening material, but if it prevents you from having to buy seperate sunshades, or replace your furniture that has been damaged by the sun, then it is a bargain.
Sun control screening is a material that a do-it-yourselfer could install. It's pretty much the same as installing the thick Petscreen material. So long as you have the correct spline size, you should be fine.
Custom printed sun blocking cloth
One of the more interesting uses of solar screening has been custom printing. Using very special large format printers, its possible to print just about any image imaginable onto a window or door.
Here are some examples of printed screens which still keep bugs out, control solar radiation and look very nice too.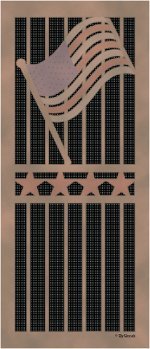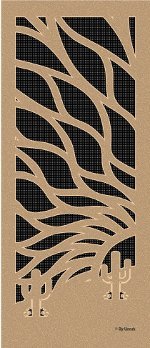 Printed screens can be made with any image. They can also be used in garage screens as well as retractable door screens.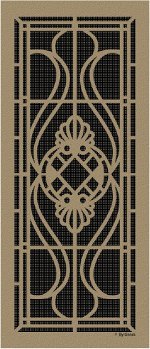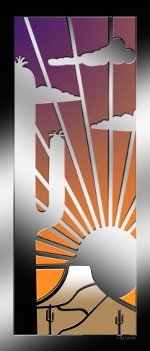 Click the link to see information about the pro's and con's of the solar tint vs window screen debate
Solar cloth or Sunshade material in 84" rolls