Fiberglass screen cloth
and other materials

Fiberglass screen cloth is the most commonly used screen cloth as it is easy to use and is the least expensive of the common window screening materials. The regular cloth can be very long lasting, so long as you dont have kids, cats and dogs !</p><p>It comes in many widths. In the hardware store you will mostly see 24", 30" and 36" rolls. But the material is available up to 72" and beyond for screen porches and other applications.
Fiberglass cloth is made of strands of fiberglass woven criss-cross into a mesh pattern. Typically the cloth is woven into an 18 x 16 mesh. Which means 18 wires per inch by 16 wires per inch.
Meshes are made much tighter and much looser than this but they are generally not used for window screening. The strands of fiberglass used in the weaving are usually .011 inch in diameter for window screening. A thicker .013" diameter is often used for cloth used on screened in porches.
After the weaving. The cloth is dipped in a vinyl coating with additives to give the material some fire and weather resistant properties. Some cheaper brands of cloth leave out these coatings making their material less expensive but less durable and sometimes incapable of meeting local building and fire codes.
The coating material can be colored. The most common color is black. Another common color is grey. In recent times other colors have been experimented with to allow the screens to match the color scheme of the house. The material can also be printed. More about that below.
As I mentioned, regular fiberglass cloth is fine as long as you dont have kids, cats and dogs mainly because it is easy to scratch and break the fibers. As well, fiberglass screens tend to get hard and brittle with age and sun exposure. The coating material wears off leaving patches of white fiberglass strands exposed. 
Fiberglas screening can be okay in a sliding patio door but is generally not a good choice in a storm door, where people often push on the screening to hold the door open. Better to use aluminum cloth in a storm door.
Petproof Fiberglass Screening
Special fiberglass cloth has been invented to better withstand cats and dogs claws. It uses thicker strands made of polyester which works really well for pets pawing the door to get in or out.
Its not totally unbreakable but its a huge improvement if your pets are constantly ruining screens. I had one customer with a german shepherd where I replaced his screens eight times in one year!
Solar Screening
Another type of material made using fiberglass is Solar Screen. This screening uses thicker strands to make a material that not only keeps out the insects but also acts as a sunshade keeping out 70% to 80% of the suns rays.
It works quite well in very hot climates and protects furniture in front of windows from damaging UV or ultraviolet rays. The material is very similar to that used in patio umbrellas and some retractable awnings.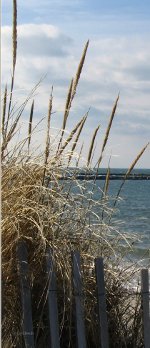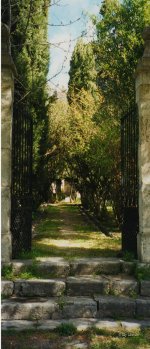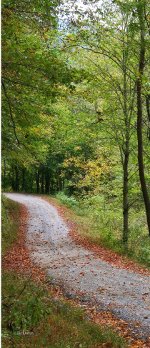 Grey Fiberglass screen in 100 foot rolls
Grey fiberglass cloth for screens is used by a number of window manufacturers. Grey or Black, its just a matter of personal preference. In recent years Chinese manufacturers have been introducing red, green and blue screen cloth to the market, to further expand the consumers choice. So far not too many suppliers carry the new colors but I am sure they will become more popular.
Keeping your fiberglass screen clean
All screen cloth trap dust between the glass and screen. Any wind will then stir up this dust and sandblast the glass in your windows, sliding patio door or storm door until the glass looks dirty even after you have cleaned it thoroughly.
Normal washing and cleaning will not remove this. A helpful tip is to try a little oven cleaner to clean the glass if the sand blasting is not too severe. The oven cleaner will often make the glass clear again. Beyond a certain point though, you need to have the glass replaced.
Keep your screens clean. Brush them down frequently and wash them. You might want to take them off in the winter to keep them safe from winter storms and from temperature extremes. Taking them off also protects the glass behind the screen from getting sandblasted.
Have A Great Story About This Topic?
Do you have a great story about this? Share it!
What Other Visitors Have Said
Click below to see contributions from other visitors to this page...

Best screen material for hot sunny places

What screening material is the most durable for sunny hot climates, aluminum or fiberglass?