Build a screen door
with my made in Canada
knock down door kits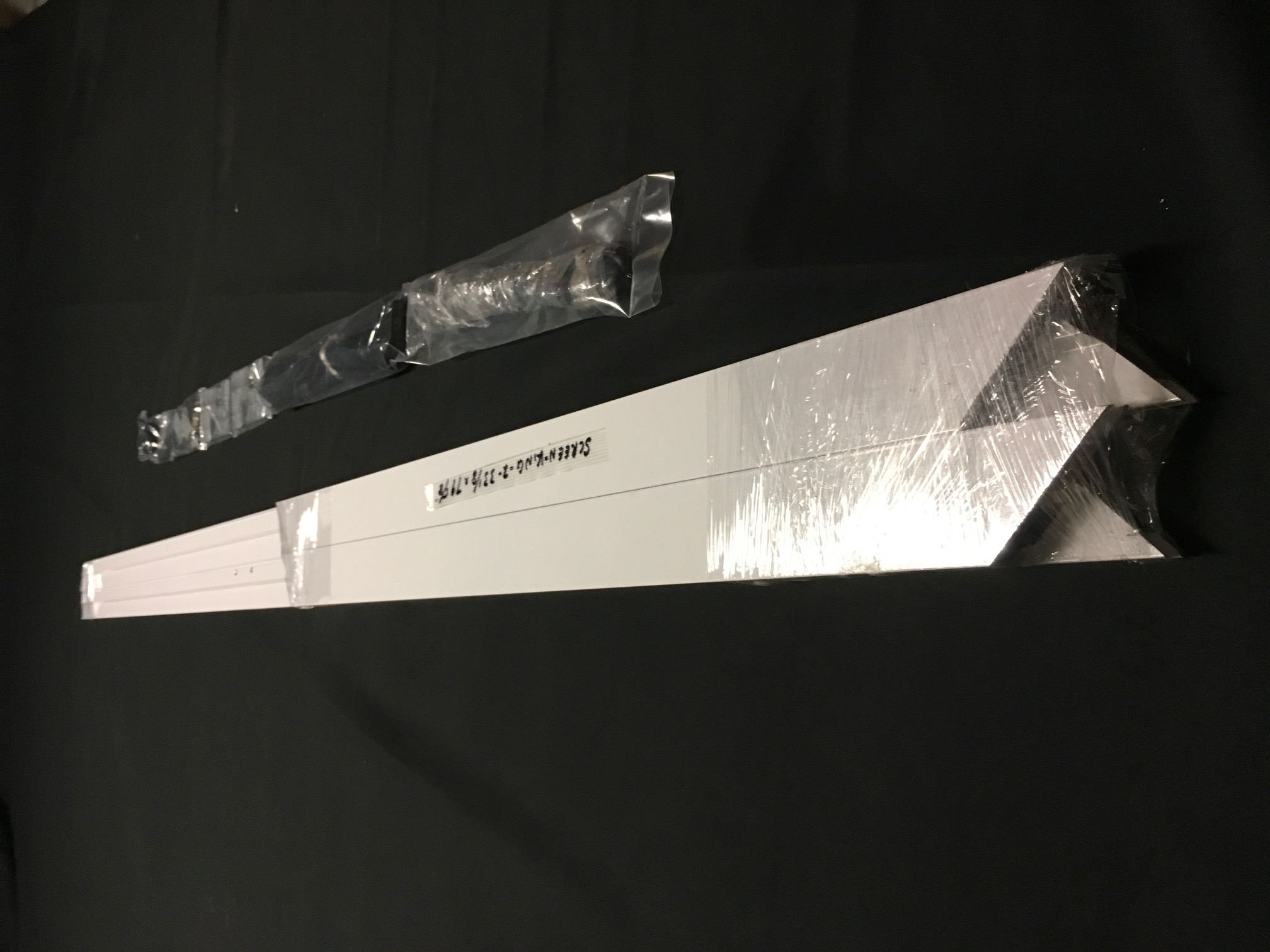 Build a screen door - Is that something only window manufacturers can do ?
Not at all, building a screen kit really is not that difficult. 
When it comes to patio doors and their screens, there is no one size fits all.  Each sliding screen door from each manufacturer has its own size. You have to build a custom screen door to replace them.
That's why it is almost impossible to find a perfect-sized replacement at your local home improvement center or hardware store.  They just cannot stock every single size of patio screen door that people need for their particular home.
You may have a damaged patio slider from wind damage, misuse, or someone just plain ran in to it.  Or perhaps your patio slider is old and weathered, and the door does not look nice and tidy like the rest of your home.  Or, just as frustrating, you bought a home with a missing patio slider. 
No matter the reason, if you need a new slider for your patio doors, I have a simple solution for you that is quick and easy to install, affordably priced and most importantly, the perfect size for your home's unique patio slider dimensions.
I spent more than 10 years servicing and installing screen doors and windows.  Most of the time,  patio screen doors needed a complete replacement instead of just a small repair.  Each patio door required us to fabricate and build a screen door from scratch because they all were different sizes.  Each and every one.  Your slider is more than likely a custom size, too.  But we have a solution for you.
Build a screen door by yourself, using a custom-made kit that we fabricate specifically for you. Our kits are absolutely complete and contain everything you will need to put up a new slider in minutes.  
Just let me know:
The size of your screen door (don't worry, we show you how to measure the size quickly and easily below)
Tell us what color you would like
Let us do the rest.  It's that easy.
Your slider kit will be custom made just to your exact dimensions so you don't have to worry that it won't fit or look right.  All you need to assemble your perfectly-sized door is a rubber mallet to join the corners together.  
Think that this is hard ?  
Not to worry, just take a look at this video that shows you how to build the Canadian slider frame in less than three minutes:

Your kit comes disassembled, or knocked down, because it saves on shipping costs and we pass this savings on to you.  Our slider kits ship absolutely Free! within North America.
Are you thinking that do-it-yourself projects such as this are beyond your skill level?  You needn't worry.  Assembling our screen door kits is easy.  You get everything you need to turn out professional-looking work that will improve the appearance of your home.  
Our kits contain:
Strong

, ½ inch x 1 5/8 inch extruded aluminum frames. The best there is.

4 easy-to-insert

corner connectors
4 steel ball-bearing rollers and adjusting screws for easy-gliding operation
Unique vinyl bug flap to bridge any gaps between your slider and your sliding patio door (many kits do not have this important feature)
Secure, metal flush mount lock
If you want to know if ordering this kit will save you time and anguish, the answer is definitely yes.
Our kit enables you to do a professional job at a 65-75% savings!  And, think of all the time you will save waiting for a custom slider to be made just for you and the multiple trips an installer would have to make to your home to measure, remove your old door and install the new one.
Have you been living without a functioning patio slider?  Does your old slider stick or is it riddled with rips and holes?  Don't wait another season to enjoy the benefit of the wonderful fresh air and cooling breezes that a fully functioning patio slider can bring to you.  Order our slider Kit today.
Just fill in the quotation form below and you will receive door pricing information.
Your information will not be stored or shared with others
Canadian orders are shipped out of Calgary, Alberta by CanPar courier.
These slider kits are "knocked-down", you have to assemble them yourself.
Please allow up to 3 weeks for delivery,
this product has to be custom made and cannot be shipped off the shelf.
To order, simply enter the color, the height and the width in the boxes boxes below and click "add to cart".


Need help measuring ? - download the pdf measuring guide below

Slider Measurement Guide

Do you need extra help measuring? Call me at 1-866-904-2383. We are at your service to make your do-it-yourself experience an easy and hassle-free one.