Top Track will work for my situation?
by Dustin
(Greenland, NH)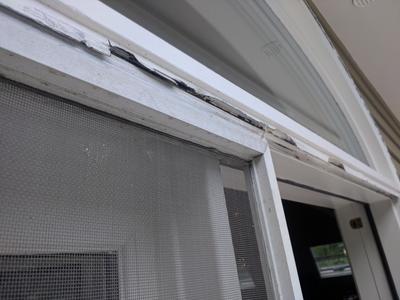 CLose up view
Hello,
I've attached some pictures to show the problem. I need to replace the top track. I'm not certain if your product will work - I think it will but I'd like validation from you :)

Please take a look at the pics and please advise! Thanks! Dustin
Join in and write your own page! It's easy to do. How? Simply click here to return to Screen Door Track Questions.