swivel keys for a window in a garage exterior entry door?
by Linda
(Titusville, FL USA)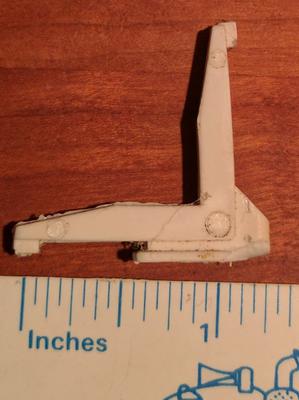 Surely they are available somewhere! I have a single-hung window for which I need to buy replacement swivel keys. Both swivel keys that I have are missing the tab that runs in the window track holding the window in place - so you won't see that tab in the photos.

Both the lengths appear to be 1 1/4" with a small protrusion at each end (though I think a replacement piece would work fine w/o the protrusion as one of the vinyl pieces now has been missing that protrusion for a while and it seems to hold the window together w/o an issue). The width of the piece at the widest part appears to be 1/4" and 1875" for the narrowest part that is inserted into the window casing.I don't have a tab to take a picture of.

Thank you for any advice you can render. I took the window into Lowe's and they told me that I need a new door.

Hi Linda, I sent pictures to my supplier, the key is listed in their catalog but I have to make sure if its still being made and sold
Join in and write your own page! It's easy to do. How? Simply click here to return to Storm Door and Window Questions.