Sliding Patio Door Locks for security
Sliding patio door locks are not always the most secure. On this page we will look at one popular model of multipoint lock that was built for better protection against forced entry
| | |
| --- | --- |
| Double hasp mortise lock | Steel keeper for Vanguard patio door lock |
These are patio door locks used on Vanguard sliding doors, which are popular on the USA West coast. They use a mortise lock with two hasps that come out from the door and close like pincer around a steel keeper mounted to the patio door frame.
This is good because one of the problems with patio doors locks that use a single hasp is that a burglar can jiggle the door up and down and often get the lock to let go of the striker plate.
Above is the Amazon listing for the left hand version of this handle, frustratingly they do not appear to have the right hand even though they mention it in the text of their product description .
As well white is the only colour available. Contact me if you need a right hand version, sometimes I have them in stock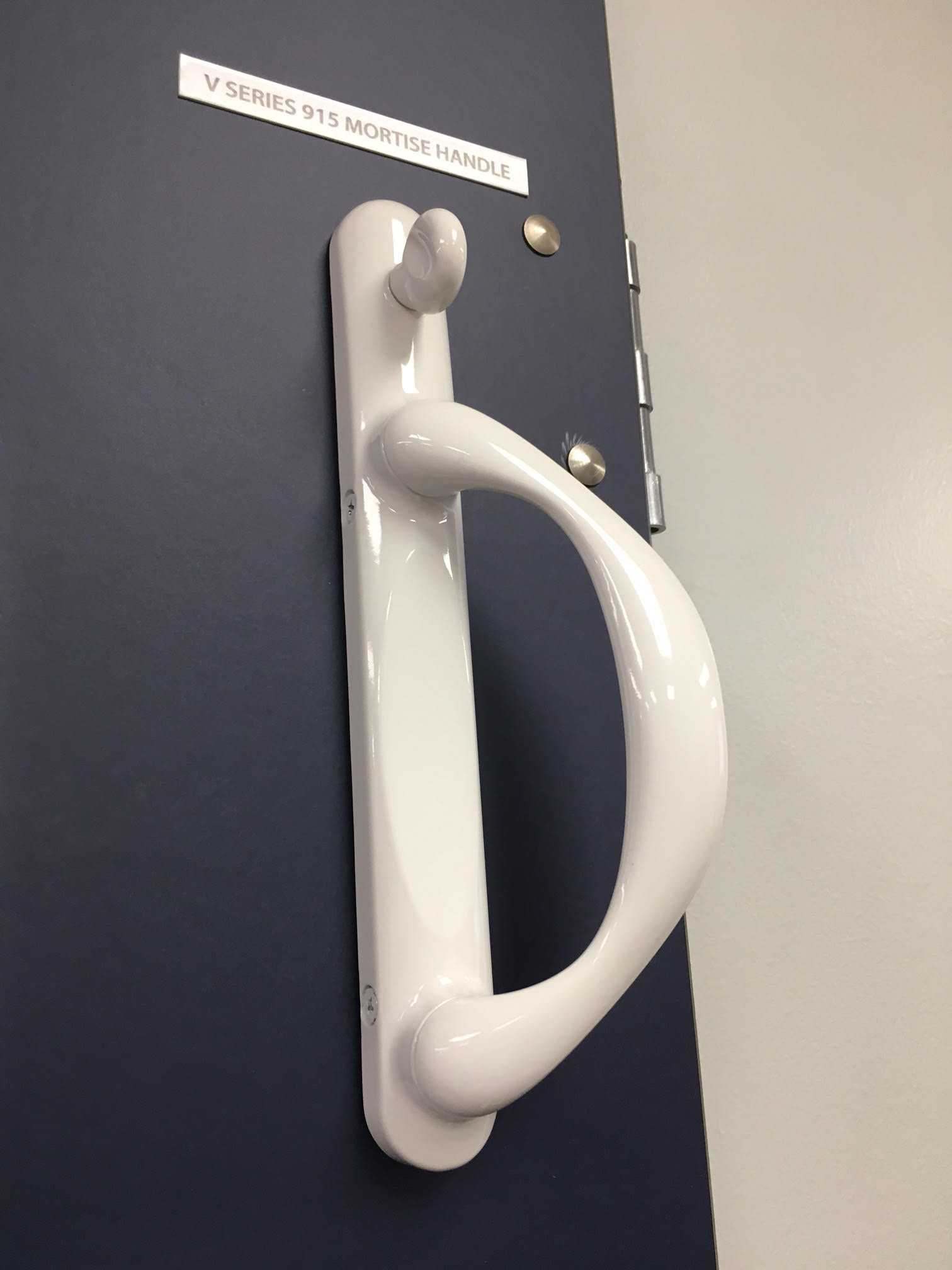 Right hand Vanguard patio door handle showing thumb turn
The Vanguard double hasp lock is about twice as long as a normal mortise lock and it also uses an extra long handle. The thumb turn that activates the lock is on the top. It is connected to the lock with a link arm inside the handle.
Repairing security sliding patio door locks
You have probably heard the expression that a team is only as strong as its weakest link. Well this handle definitely has a weak link !
The link inside the handle that joins the thumb turn to the shaft that unlocks the door can break. It is only made of weak plastic. When it breaks the whole handle assembly needs to be replaced because the thumb turn will not activate the lock anymore.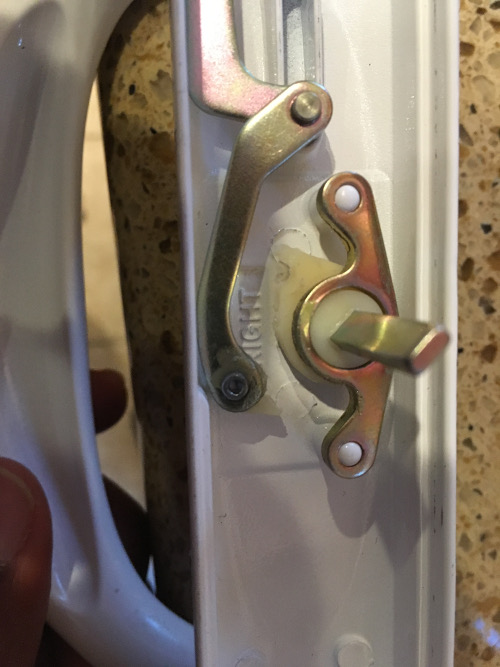 You can easily tell if the link is broken by removing the two screws that hold the handle on and looking inside to see if the link is flopping around. When this happens the whole handle inside and outside has to be replaced.
With the position of the thumbturn above the handle you have to be careful when you are ordering these. There is a left hand and a right hand version. All of the pictures here show the left hand version. You may have a patio door with the sliding panel and lock on the right hand side when viewed from the inside. 
The video above shows some repair alternatives to the Vanguard handle which has become difficult to find
| | |
| --- | --- |
| RIGHT HAND | LEFT HAND |
As well, here is a lock at the actual vanguard mortise lock that is built into the door. Works exactly the same way as the single hasp locks and is also held in with two screws on the top and bottom of the front plate.

If you need one of these handles I can get them, as well as the mortise locks pictured above. Just email me at the address shown at the bottom of the home page.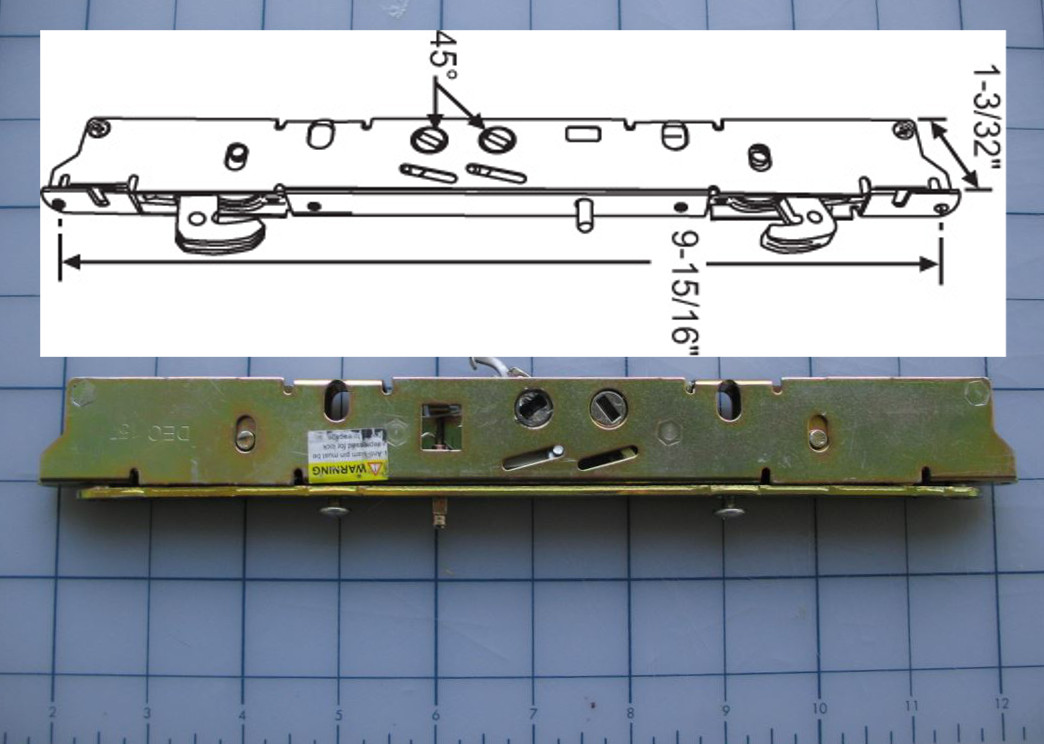 There are quite a few different versions of double hasp mortise lock. The one pictured above is a little bigger than the Vanguard