Sliding Patio Door Locks for security
Sliding patio door locks are not always the most secure. On this page we will look at some of the higher security models
| | |
| --- | --- |
| Double hasp mortise lock | Steel keeper for Vanguard patio door lock |
These are patio door locks used on Vanguard sliding doors, popular on the USA west coast. They use a mortise lock with two hasps that come out from the door and close like pincer around a steel kkeper mounted to the patio door frame.
This is good because one of the problems with patio doors locks that use a single hasp is that you can jiggle the door up and down and often get the lock to let go of the striker plate.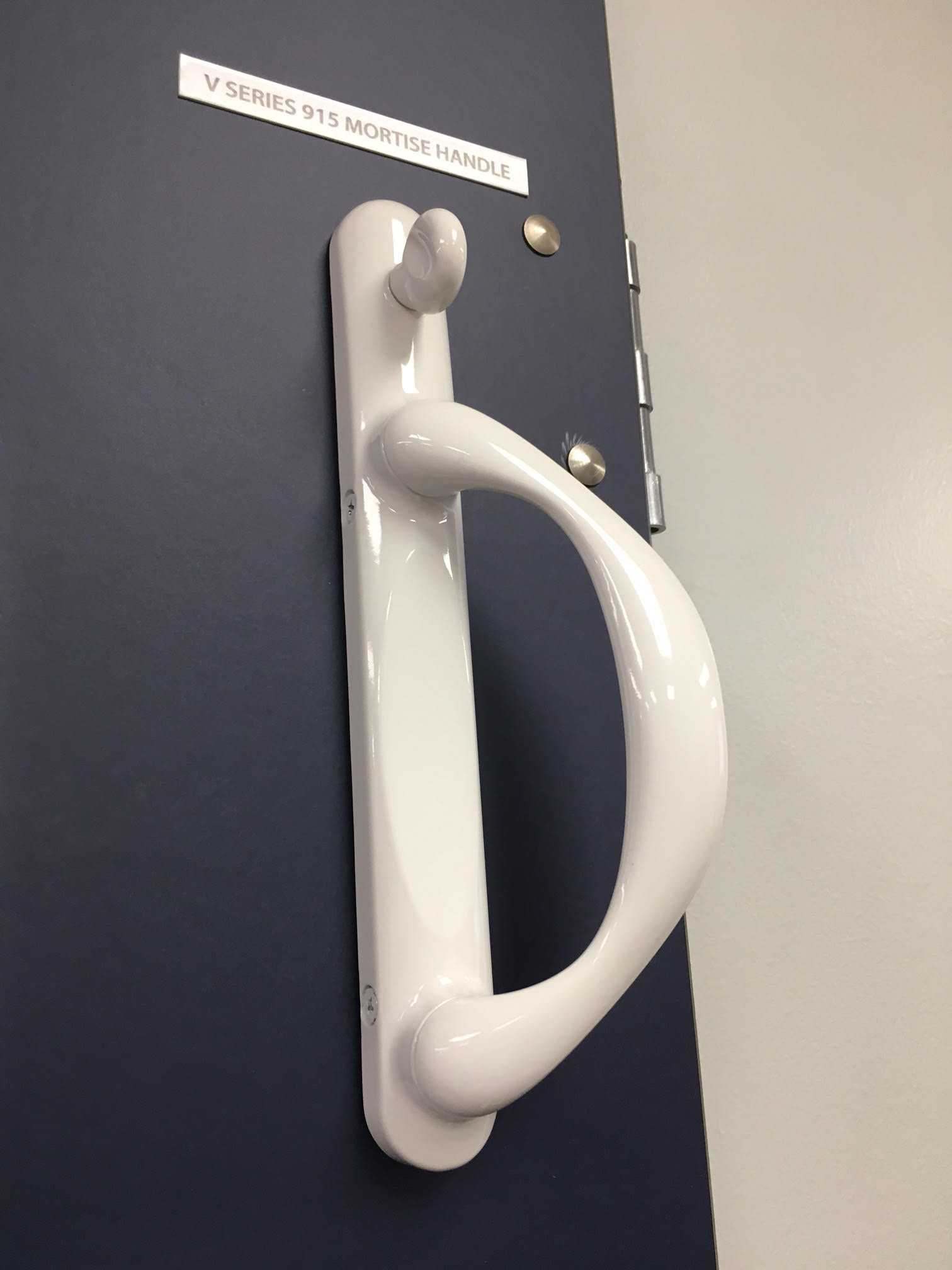 Left hand Vanguard patio door handle showing thumb turn
The Vanguard double hasp lock is about twice as long as a normal mortise lock and it also use a long handle. The thumbturn that activates the lock is on the top. It is connected to the lock with a link arm inside the handle.
Repairing security sliding patio door locks
The link inside the handle can break away from the key that passes through the lock and if that happens the handle assembly needs to be replaced because the thumbturn will not activate the lock anymore.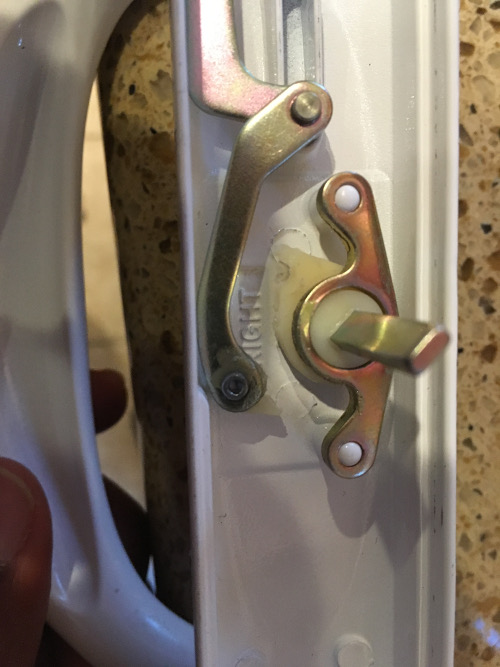 You can easily tell if the link is broken by removing the two screws that hold the handle on and looking inside to see if the link is flopping around. When this happens the whole handle inside and outside has to be replaced.
With the position of the thumbturn above the handle you have to be careful when you are ordering these. There is a left hand and a right hand version. All of the pictures here show the left hand version. You may have a patio door with the sliding panel and lock on the right hand side when viewed from the inside.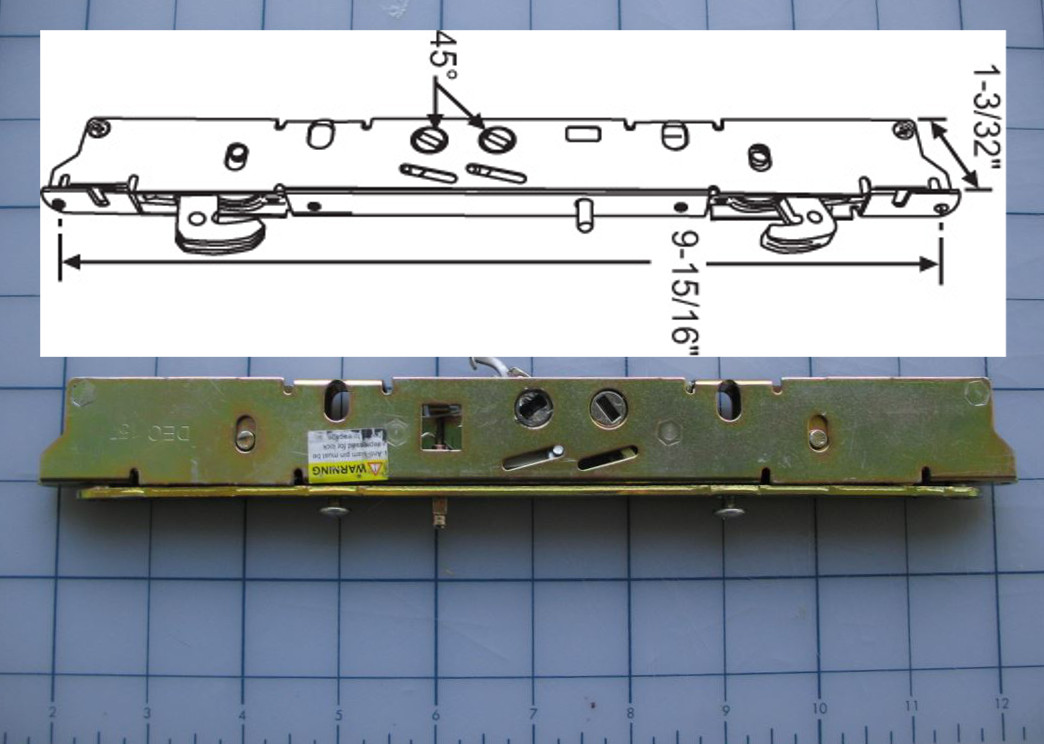 There are quite a few different versions of double hasp mortise lock. The one pictured above is a little bigger than the Vanguard