Simple is rarely simple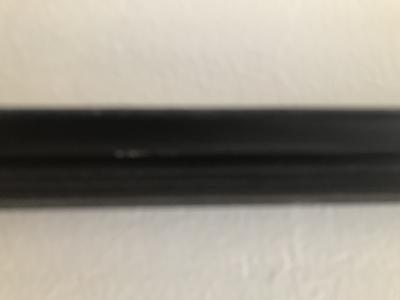 Hey New York,

Here I am in sunny California with a screen door crisis. This was a simple screen door replacement...however, the upper channel that houses the track the screen door wheels ride on was beat to hell and back and had to be replaced. That has become the impossible task. My bet is that you guys have a lot of these. If so, I'd like to buy 57" of it or 6' would be fine.

I've attached a couple of funky photos, but they are digital so you can zoom around. It's essentially a square with an open top and a raised track in the middle where the wheels ride.

The width of the channel is 3/4". However, I tend to think that it would be wider and not pose a problem.

Thanks very much for your time and expertise. It's never simple!

Tim

P.S. It's plastic, but I'm metal will work fine too.
Join in and write your own page! It's easy to do. How? Simply click here to return to Screen Door Track Questions.