Screen Door Rollers from Quebec
by Kathleen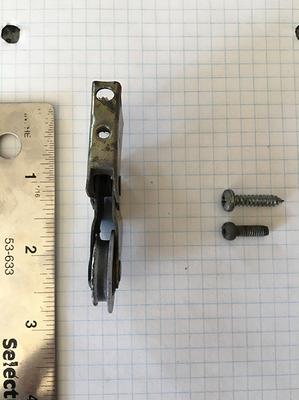 Hello,

I would like to replace the four nylon wheels on our sliding screen door rollers or, if that's not possible, purchase replacement rollers. Our house was built in 1999 in the province of Quebec. I'm not sure of the sliding door manufacturer.

The nylon wheels are 1" in diameter. Can they be replaced? I'm not certain how I would open the roller assembly to get access to the wheels. I've included photos of both sides of the roller so you can see how they're fastened.

If the nylon wheels can't be replaced, is there a compatible replacement roller available for our screen door? I would need four.

Thanks for your help.
Join in and write your own page! It's easy to do. How? Simply click here to return to General Questions.