Property Manager needs assistance
by William T
(World Golf Village, Saint Augustine, Florida )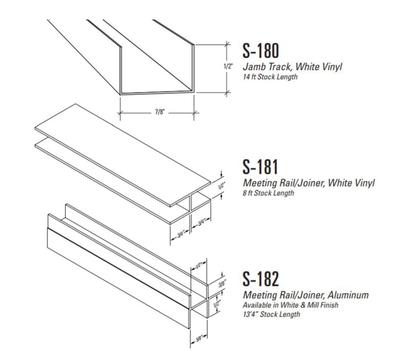 Screen door channel used for side jambs
Had a couple homeowners barter one of their screen sliders and asked if I could transport and install it for them which I answered "yes of course" like I always do.

Problem is the original track the slider come from has a top track that does not have a rail that the screen door fits over but instead it's a channel the door just sits in. The frame I'm trying to install the screen slider in has the standard rail in the center of the channel.

This makes the door to big to fit. Can I cut the aluminum rail out of the channel and what's the best way to do this without causing jagged catch points or can I cut a place in the top edge of the frame to fit the rail? Trying to do this an inexpensively as possible.