Pella Sliding Screen Door Rollers

(usa)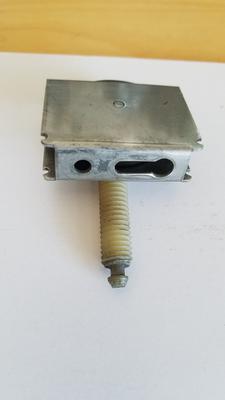 Pella roller and adjustment screw
Hi, I have a Pella Sliding Screen Door that wasn't gliding on the track so I lifted it up to remove and fix it and a nylon screw fell out.

It looks like it broke where it is supposed to be screwed into the frame. I was able to connect the nylon screw with a short screw that I had but now the roller sitting 1/4" below the bottom of the door.

It looks like everything is in the right place but I can't figure out why it's not going all the way in when the top of the nylon set screw is as high as it can go. Any ideas?