Patio Door Lock Replacement
Patio door lock replacement with the E-2014
Patio door lock replacement is something that anybody can do with a lock as common as the E-2014. It is by the most used mortise lock by literally thousands of window and door companies.
The E-2014 and the E-2013 are made in China by Prime-Line / Slide Co and sold to window and door manufacturers all over the world as a reasonably secure strong patio door mortise lock.
Flat adapter and escutcheon plate models
The E-2014 lock is used in aluminum, PVC or Vinyl and Wooden sliding patio doors. In an aluminum door, patio door lock replacement is simple. All thats needed is an oval shaped slot and screws above and below the slot.
In wooden doors you need an adapter or "escutcheon" plate to fit the lock and provide a place to use long screws that can sink into the vertical wooden stile.
With the plate installed the E-2014 lock gets a new part number but its still the same lock. If your lock breaks you dont need to order the model with the plate, you can just remove the old broken lock and screw on a new one
The lock in the picture is an E-2164 which is an E-2014 lock combined with a flat steel plate called an escutcheon plate. There are other models with steel plates of different lengths such as E-2565 and E-2468. 
Recessed E-2014 patio door lock replacement
In PVC doors and in wooden doors the vertical stiles are often very wide. An adapter is made to sink the E-2014 lock deeper into the door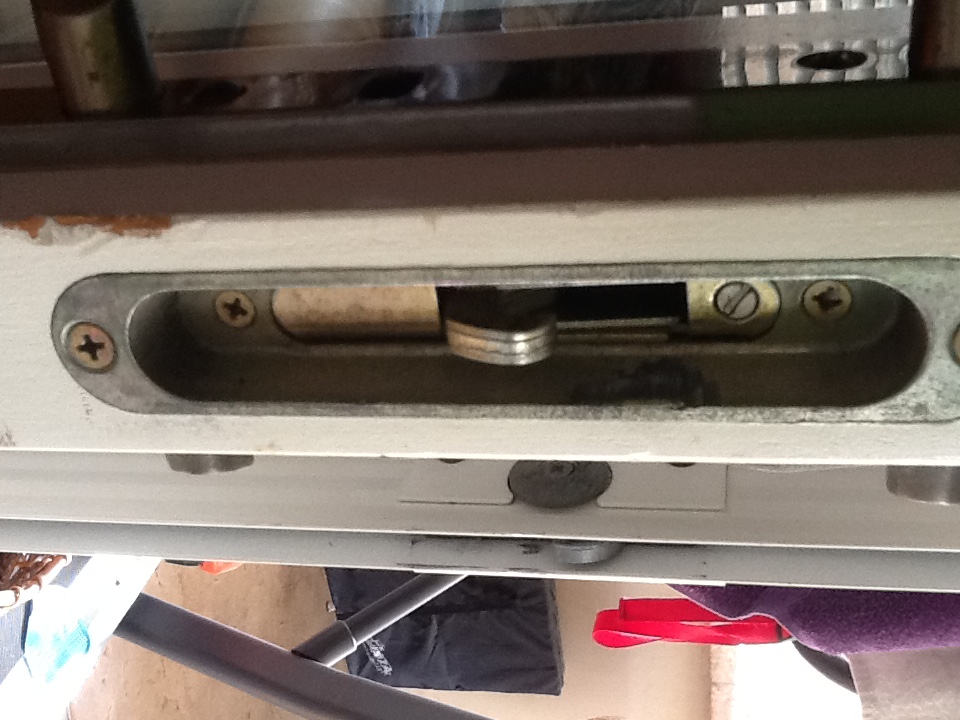 The lock in the picture is an E-2469 or an E-2470. The difference between the two is how deep the E-2014 lock is recessed in the door. With E-2469 the backset or the distance from the front of the door to the centerline of the actuator shaft is 1-1/8". On the E-2470 the backset distance is 1-1/4"
Problems with E-2014 locks
The single biggest cause of failure with these locks is a simple extension spring the breaks inside the casing. Once that happens the hasp either sticks inside or flops outside and the lock no longer works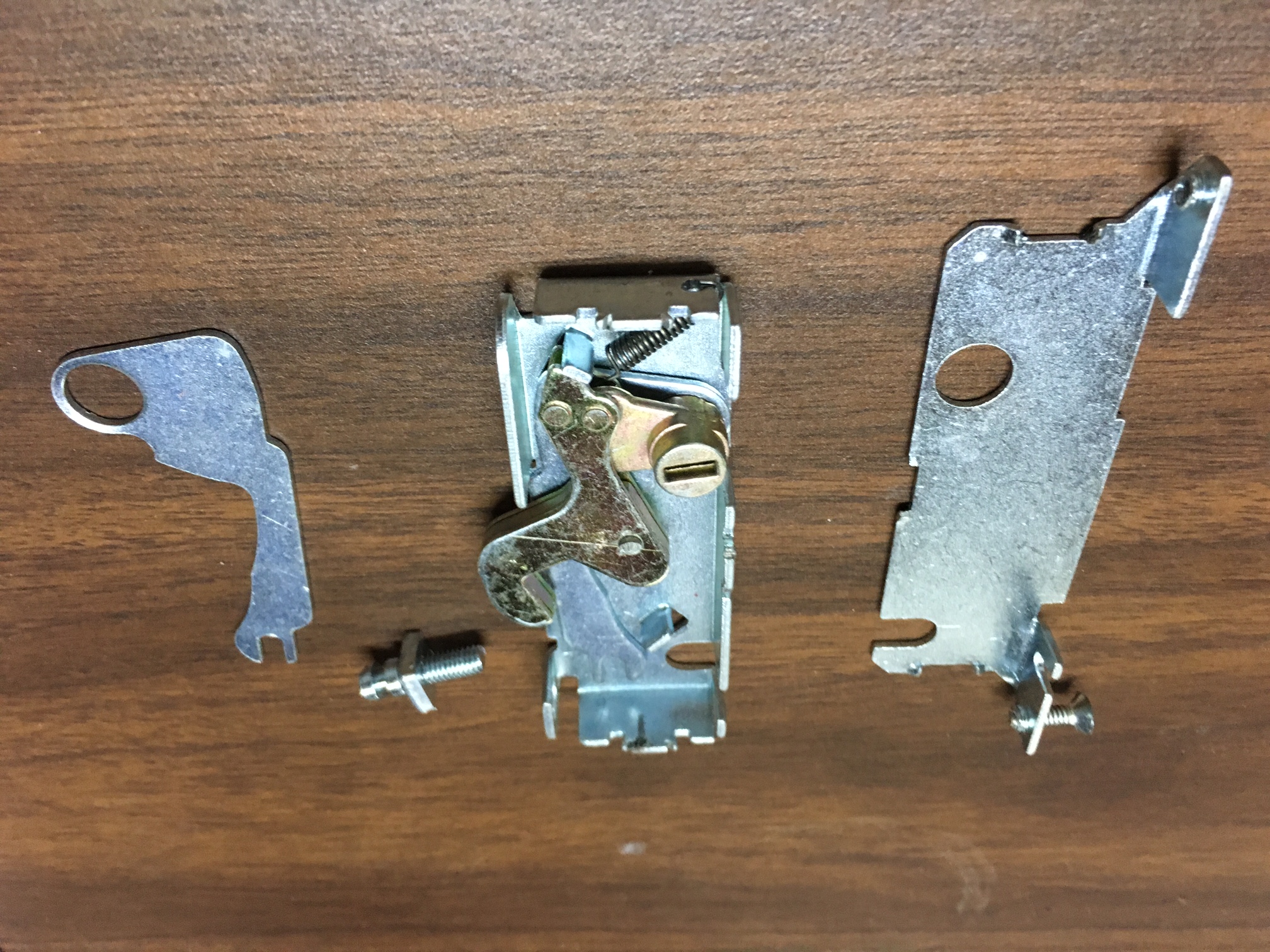 Here is an E-2014 lock disassembled to show the spring in the bottom of the housing. Yes you can replace the spring yourself but its a bit of a hassle getting the staked casing of the lock apart. Plus the E-2014 is pretty cheap to replace. You will spend more on gas hunting around for a suitable size spring.