Need to wash the outside of the upper window
by Kathy T
(Canada)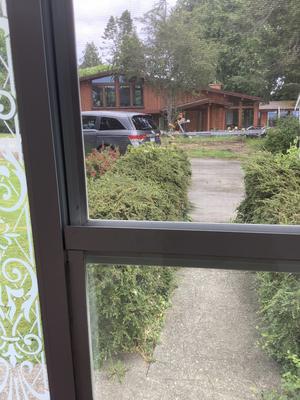 So, when the window is up, the screen is in the way and it can't be washed properly from the outside. When the window is down, the outside of the window is blocked by the window below.

We can't find any way to remove the glass or the screen.

Usually there is a break in the frame allowing the glass to slide out at the bottom (or top) and pull towards you and slide the glass out of the frame.

There is no break in the frame to allow this

And, raising the screen or trying to lower it below the frame and then slightly bend the screen and pull out doesn't work either.

See photos.