Help with Broken Channel?
by Tina
(Michigan)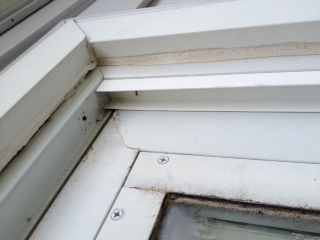 I have a sliding screen door on my patio door (attaches on the outside) and it is mounted on top with a C Channel and on the bottom on a track. The top channel was broken and I have not been able to find a replacement. It is 11/16 inches across the channel, 9/16 inches deep, and attaches in a 3/4 inch space. The screen door is 1/2 inch wide. I have attached pictures showing the top of the door (minus the channel, but with similar side channel) and of the channel itself. Any help finding a replacement would be appreciated. I have looked on the sliding door and on the screen door and cannot find the name of a manufacturer. thanks.
Join in and write your own page! It's easy to do. How? Simply click here to return to Screen Door Track Questions.