Can't find a replacement or something close.
by Lorne W
(Garland TX)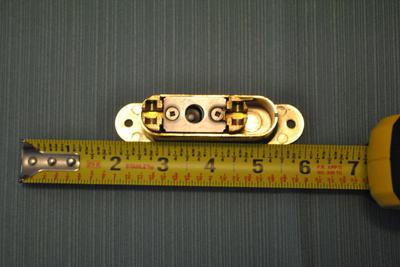 I am renting this home and the sliding glass door has some missing and broken lock parts. I have swap out the broken or missing for working part I have left. Now at least the door locks, but I want to replace the missing one or order a whole new set.

If someone could tell me what the nomenclature of the one I have is called. I looked for a door company name but found nothing. I will include photos of the door and lock assembly.

Thanks,
Lorne W


Join in and write your own page! It's easy to do. How? Simply click here to return to Patio Door Locks.