Broken Handle on Conservatory Sliding Door

(UK ???)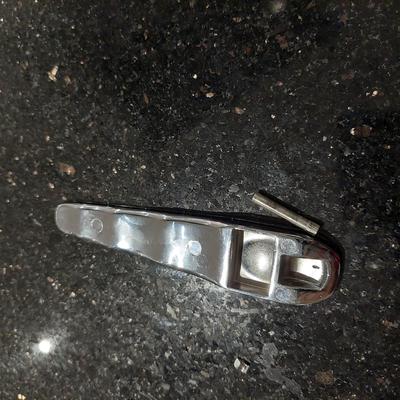 Broken handle from conservatory door lock
Questio: Don't know what this part of the lock is called and how to replace

I am mostly familiar with USA locks and handles but this one appears to be European.

There are many companies that sell and install this type of door but the company that makes the door handle and lock is what we need to find

One installer that sells doors with this type of lock is:

Conservatec Ltd
40 Dunswell Lane,
Dunswell,
HU6 0AG
Tel: 01482 875111

another installer here:

Kolorseal
Unit 6 Ellis Hill
Deighton
Huddersfield
HD2 1WB
Tel: 01924 454856

The fact that both companies appear to be in the same area of the UK suggests that their lock supplier may be local to them as well but thats just pure speculation on my part.

Might be worth giving them a call and asking if they sell spare parts for this handle set

Another possibility is contacting a UK locksmith, this company seems to have a fair bit of experience with repairing UPVC patio door locks

Cusworth Master Locksmiths Ltd
Meriton Rd,
Handforth
SK9 3HD
Tel: 01625 250275

Would love to know if this info helps you solve the problem!



Join in and write your own page! It's easy to do. How? Simply click here to return to Patio Door Locks.