Astragal repair and replacement

An astragal is the vertical bar that divides two doors. Much of the time they are decorative and take your attention away from the join between the two doors. Other times they help with the way the door seals. If you have double screen doors that meet in the center, you probably have an door joiner that helps them seal together without any gaps.
If you have a french door you most likely have an astragal that is deep enough to seal against the back of the sliding screen door. The picture below shows this. Not the nicest looking one mind you, its seriously in need of some aluminum capping and a filler piece to fix the gap at the bottom. But it does show how it goes right up to the screen door track to help seal.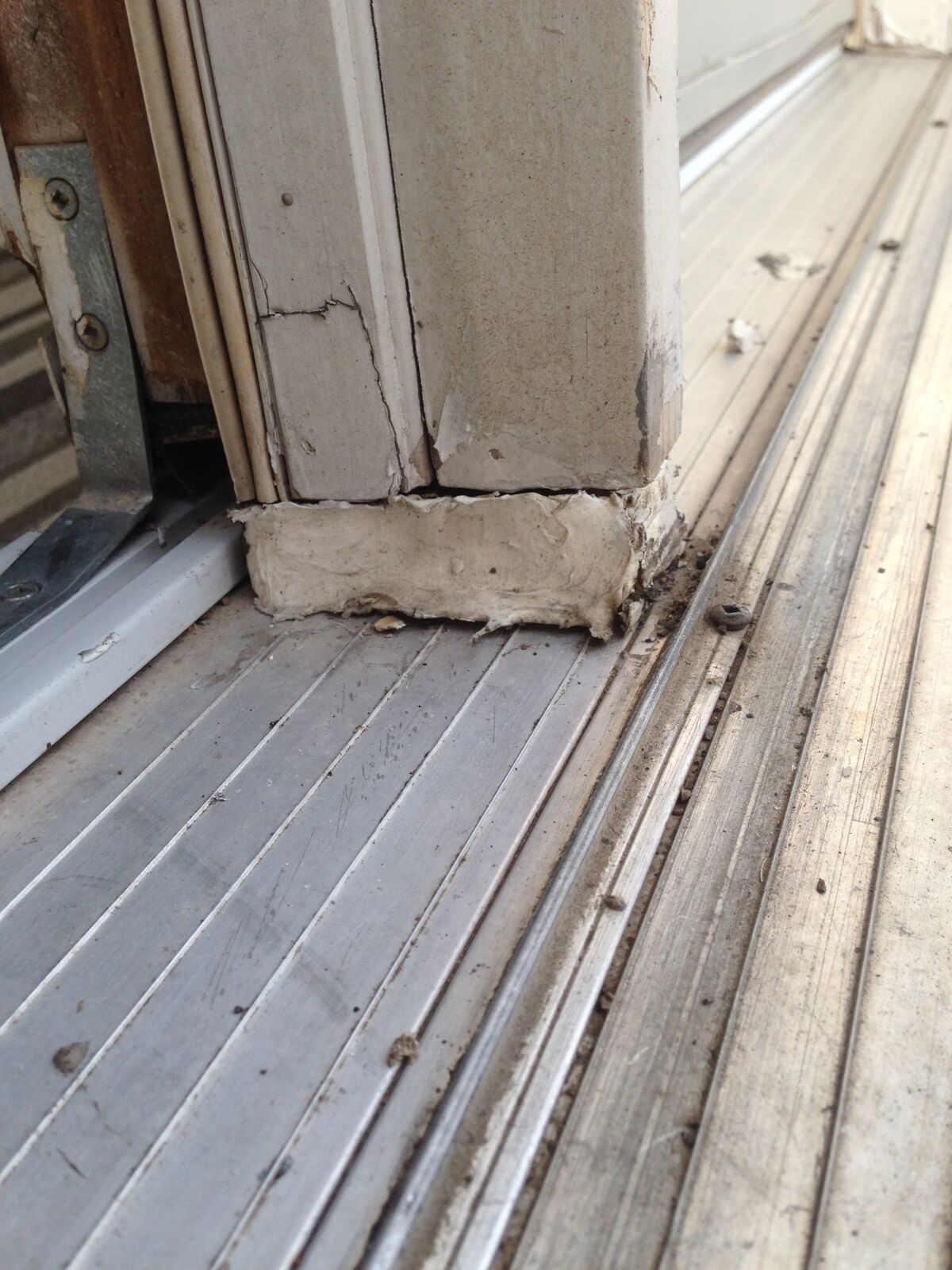 When I install new screen doors on french doors sometimes I run into an astragal thats not very deep. That makes life a little difficult because you end up with a big gap between the screen door and the french door that needs to be filled. I have black vinyl flexible bugstrips that can cover up to a 2 inch gap but sometimes even that is not enough. 
Fixing this might require a little carpentry. You could build up with wood or you could have aluminum capping made to the depth you need. The picture below shows a typical thin astragal on a french door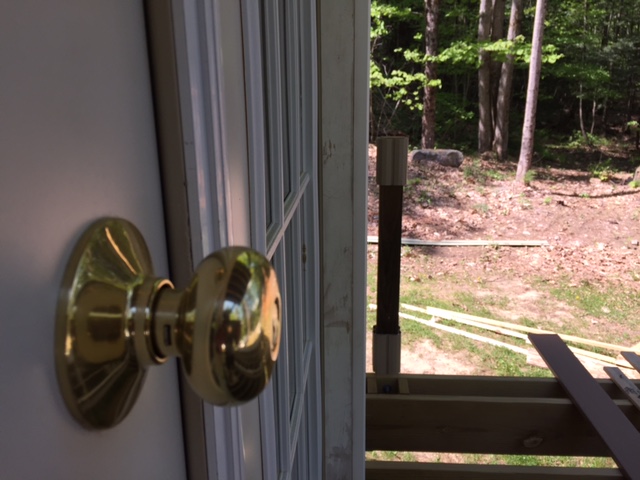 Q&A about Astragals
by Betty
(Encino CA)
Astragal for joining two doors

The small plastic H shaped piece that fits between the two sliders is cracked and letting flies in. What is it called? Where do I get it? I believe it is just screwed into the one frame.
Thanks
Betty

Hi Betty;

That sounds like an "astragal". I have joiners for my own screen door kits but I need to know the dimensions of your screen door to make sure it will fit.

It would be great if you could post some close up pictures of the broken joiner too. I posted one of my astragal which is made of aluminum to match the slider, the other side is wider so the other slider can fit easily inside.


Joining slider doors together

by Curtis C
(Hawaii)

I just built and installed 8 patio screen doors, and have a problem that was not anticipated which I did not ind out until the job was completed.

The 8 screen doors work fine and better then I expected however, I did not anticipate that when ever I want to close the patio doors, I must place them in position one at a time and I have a gap between each one of 1/4".

Is there an item or product I can purchase that is mountable on each door so that when I pull the first door, all the rest will follow?

Ive seen something like this on a screen door that was made and installed on my friends patio and is is very convenient so I would like to do the same thing with my new doors.

Would it help if I gave you the size and measurements of the doors? Each one is 41"X 85" and made of anodized aluminum and they close from both ends toward the middle
on both sides (L) shaped on the outside of my patio.

Thanks in advance for any help you can give me.

Curtis

Hi Curtis, great to hear about your installation !

My doors have a vertical aluminum bar or joiner. Normally it is used with double doors that meet in the center. The joiner gets screwed to one door and the the other door slides into it.

There is no reason you could'nt join 8 doors together with joiners. The only question is would they fit your panels.

To answer that question I would need to know how thick your panels are. If you have dimensions for the screen bar that you used that would be fantastic. Some photos would be great too.

The only drawback I can think of is that there would be some screws showing where the joiner attaches to one of the panels.
Comment from visitor:
It sounds like your have "stacker" style or "Cantina" style screen doors that all or some stack on each side. You may have 4 panels on each side. So an astragal is not what you want. What you need is sometimes referred to an "interlock".
A simple 1/2" x 1/2" aluminum angle, cut to the length of each door. And then mounted on the front and back edge of each door. As you pull the first panel across, the 1/2" angle on the back of it will grab the 1/2" angle on the front of the 2nd panel, the 2nd panels 1/2 angle on the back will grab the 3rd panels front 1/2 angle and so on.
The angle will also double as a bug strip and fill the gap. A less expensive version would be to use to short pieces near the top and bottom and then use the rubber bug strips the rest of the way down the opening. This way you don't need as much aluminum.