Screen Door Repair
Screen Door repair is not difficult. Like everything else it's just something that requires practice. Just remember - practice screen door repair on your neighbours door first ! - Just Kidding !

If you have already removed your slider, lay it down on a flat surface with lots of room around you. Glass repair shops use a 4' x 8' table often covered with carpeting to protect the screen doors painted finish.

If you have no suitable table, lay the slider on the ground on top of sheets of cardboard if you are worried about scratching it.
Dont try fixing the door indoors. When the cloth comes out it usually makes dirt everywhere. Do it outside and save your marriage !

If you have purchased your material, make sure you have enough before you pull out the old cloth. Take a strong sharp pointed pin, (I use an awl), and poke around in each corner of the door to find the end of the spline.

The spline is a rubber or plastic material that looks a little like electrical wire. It runs all the way around the screen door and holds the screen cloth in. Lever the end of the spline out of its channel, and grab it it with your hand or a pair of pliers and pull it all the way out and around the frame.

The cloth can now be pushed out easily. That is, of course, if it has not been glued in place in a previous repair attempt. Then you have to scrape all the old glue out of the spline channel with a utility knife or an flat blade screwdriver.

Whatever the condition, make sure the spline channel is clear before you try to roll new material into it. You are well on your way to a professionally done repair.


Missing or broken screen door tracks
What do you do if your tracks are broken, or if your patiodoor has no tracks at all ?
Here is a top track that I can send you to rectify that situation.
White Extruded Alum. Patio door top track kit $34.99
The top track kit consists of an 80 inch long piece of top track. Just cut it to the length you need and drill holes for screws and install.
Shipping within the continental USA included.
I have recently added a bottom track as well. Same price as the top track kit, or if you need both, there is also a screen door repair kit with both top and bottom tracks.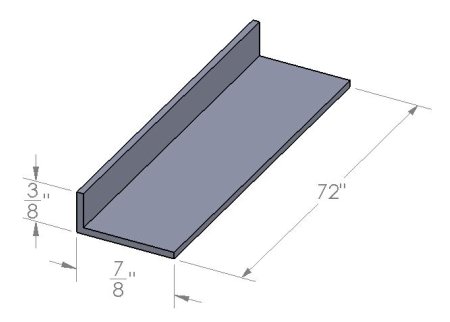 Mill finish extruded Alum. Patio door bottom track kit $42.99
Bugstrip replacement
Screen doors often use a vinyl bugstrip to fill the gap between the screens and the patio slider. These bugstrips wear out and sometimes need replacement.
Most bugstrips are made 7/16" wide to fit inside a 1/2" screen door extrusion but there are some bugstrips that are narrower.
The bugstrip shown in the picture below is available in 250 foot rolls or by the foot. It has score lines cut in it so that you can peel the strip down to fit the gap between your screens and the patio panels.
Do you have any questions about screens, windows and doors ?
Have any questions about what you are reading here ? Do you have any information that you can share ?

Feel free to ask away, and better yet post your photographs. As they say "a picture is worth a thousand words".

I will try to answer your question. If I dont know the answer, I will try to find it for you.

If you have some interesting information that you would like to share, please do so. Anything that helps others get their problems solved is fine by me.
What Other Visitors Have Said
Click below to see contributions from other visitors to this page...

Screen window repair Not rated yet
Hi, I need to repair one screen/storm window for a client to match the other existing screen/storms at site. The original builder had used the track …
Screen door too big for removal Not rated yet
A bear broke through our screen one dark warm night. We usually close and lock our slider to keep animals on the outside, but this night was exceptionally …
screen repair shop Not rated yet
What is the best way to prevent "hour glassing"? especially on mobile-home window frames I use round ribbed rubber spline(hollow) and foam spline but can't …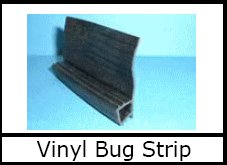 Repair tools
Are you interested in the tools I use to repair screens. Heres a kit that contains everything you need to fix screens like a pro. Yes you could purchase all the tools yourself, but its better to get the ones I recommend all in one place all at once.

I've done all the trial and error, I've tried dozens of tools over the years, why should you ? These are the tools that I think do the job best. Just benefit from my experience.

The kit contains the contains the following
Awl
Essential for digging out the Spline.
Flat Blade Screwdriver
This oversize screwdriver does double duty. You can use it to push the spline in around the corners of the screen door or use it to help lift the bottom rollers over the track while removing or reinstalling the screen door.
Professional screen roller
This heavy duty roller works with just about every type of door and window screens out there. Trust me, its the only tool I use and I have never needed a different size. This is not the plastic junk the hardware store sells, It uses a sealed roller bearing and will last longer than you will.
Utility Knife
This heavy duty utility knife works very well for repair. The handle goes you a good grip and excellent control. You can press hard when cutting through steel screening and press lightly when cutting through fiberglass.
Spring Clamps
You can never have enough clamps. Use them to hold the cloth all around the door frame so that only the side you are rolling in remains unclamped. Keeps the cloth flat and square to the frame for a perfect job everytime.
Contact me if you would like to purchase the kit.